Born in Sydney, Australia. Couldn't wait to leave school and work in radio (no television, way back when). Started as a panel operator at 2CH – playing 78 rpm's and the very occasional microgroove. Promoted to AWA Studios as a sound mixer – choosing music and effects for radio productions recorded straight to 16″ master discs.
At AWA, he worked on Rocky Starr Space Cadet, When a Girl Marries, The Air Adventures of Biggles, The Big Squeeze.
1957, Following National Service joined 2UE, as a production mixer. Productions include: The Lux Radio Theatre, Davy Crockett (King of the Wild Frontier), Three's A Crowd with Michael Bentine. With the birth of television in Australia, joined ATN7 as sound mixer.
With school friend, Robert Parker, formed Sonic Laboratories, making jazz and wedding recordings.
1959 14th Australian Jazz Convention, Cootamundra, December
Shot silent – sold to Cinesound Review newsreel and later to the ABC Australia. This is the edit from the ABC. Music added from the LP recorded at the time.
1959, employed by advertising agency Lintas as television producer.
1960, moved to J. Walter Thompson – spots for: The Australian Women's Weekly, Coca-Cola, Remington, Arnotts. Kellogg's… Agency producer for TCN9′s Bandstand. Made titles and pop video while at JWT and continued as a freelance filmmaker based t the TV station.
Two years in London UK ('64 & '65). Employed first at ITN and later BBC Studios Ealing. Cameraman: Shot 16mm & 35mm film on Mitchell and Arriflex cameras.
Film editor:The Wars of the Roses directed by Peter Hall. Shot The Australian Londoners for NINE Network Project '65
[
Return to Australia. Freelance cameraman/ director/ editor: TCN9, ABC2, TEN10, Lintas, The Galloping Gourmet, Film Australia. Ampol, Vincent APC. Series of documentaries for NINE Network's Project '66
Committee member of The Australian Arts Council for the Arts. Offered Harkness Fellowship.
1969, return to UK. Made films for BP, Esso, Mobil, Barclays Bank, IBM, Xerox,
1973 Founded Molinare with Tricia Rose and Robert Parker
1983 Filmmaker again. Clients: ICI, BBC, Apple, Dept. of the Army, Dept. Education and Science, The Royal Television Society, the Hawley Group, Kraft, Gillette, Shell.
1984 "Directed" Alveston Kitchens TV commercial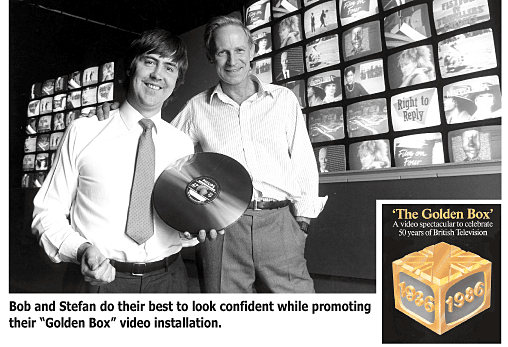 1986 Wrote, directed and edited 73 screen videowall The Golden Box.
1990 Spitfire Television Showreel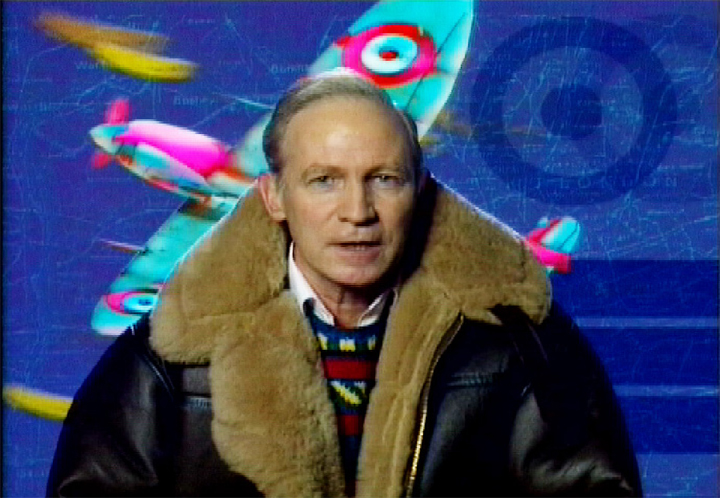 frame from the Spitfire Television Showreel
The making of The Story of Jazz: New Orleans Stomp.

Stefan passed away peacefully on 2018-04-13 surrounded by family. With love,