IL VA THAT-A-WAY It's 1975 – I'm flying to Dubai with one stop over, Damascus. It's a five-hour flight. The crew tells me they are flying back tonight. I climb down the steps into the hot night air, walk to the terminal.
The lounge is in chaos. It's Hajj time when devout Muslims make their way to Mecca in Saudi Arabia. The Middle East hub is Damascus. The lounge is packed with pilgrims trying to connect with their Saudi flights.
From a window, I watch the luggage coming off the plane. There's my camera case, my tripod and my suitcase, all in a two-wheel trailer towed behind an airport truck. It passes right in front of my lounge window.
Ten minutes later, I see it again. Yikes, it's going back to the same plane, my camera, my tripod, my suitcase. I dash to the door. Two Syrian soldiers with sub-machine guns stop me.
"That's my luggage! That plane is going back to London! I'm going to Dubai!"
In Arabic: "Kiss your baggage goodbye. Now get back inside."
I'll try my schoolboy French: "M'aidez Monsieur. On regarde ma camera avec tripied – il va that-a-way – la bas." I connect with the French speaking guard. "Suivez-moi" he says.
Great. We run across the tarmac and reclaim my stuff. The rest of the baggage goes up the conveyor belt and into the wrong aircraft. The guard, now my very best friend, carries my camera and checks me into the Dubai flight. Merci beaucoup!

FLY AND CRY 20 years later, still based in London, I fly to Belfast, Northern Ireland. Here we go – it's carousel time. Gradually it empties. Where's mine? The carousel grinds to a halt. Oh dear.
I find the British Airways luggage lady and show her my stubs. She phones. OMG, it's all gone to Edinburgh; my lighting case, my tripod and my personal suitcase, not here in Northern Ireland but in Scotland.
"We're really sorry. It will be on the next flight out of Edinburgh. Arrives here at four tomorrow afternoon."
Not a big deal. Why? I carried-on my camera, some batteries, tape stock and a radio mike. I have the essentials. I'm good to go and dead smug.
Next day; I handhold (no tripod) and use available light (no lights). Wire up the CEO with the wireless mike and walk him around the factory.
By five, I'm back at Belfast airport and there's my lost luggage, fresh from Scotland. The only thing I missed was my toothbrush. Yeah!
POLYCARBONATE RULES Over the years, I've stuck to this plan: carry-on enough to shoot even if all the checked-in vanishes, as one day it will. I used to carry-on over-the-shoulder camera bags but somehow the walk from security to the flight gate got longer and longer. Maybe it's me, I've got older and weaker; time to re-think.
This year we retired our camera bags and lighting suitcase and bought two new cases. A 21" Delsey Helium Shadow 1844 carry-on trolley for the two cameras and the larger 25" Shadow 1847 for lights and everything else. The polycarbonate is super light and the four wheels simply glide across the airport floor.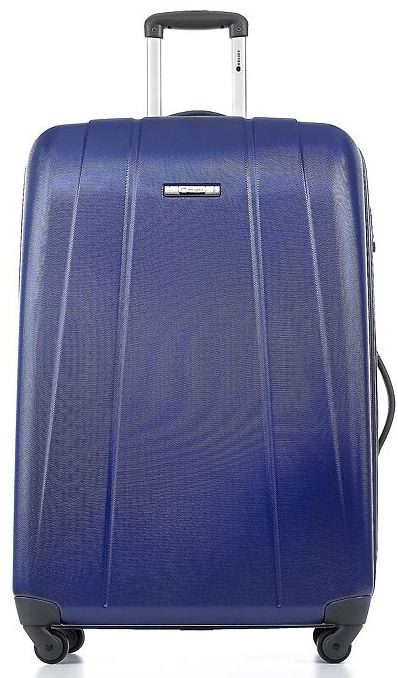 We checked in the 25" in at SFO this week. Fingers crossed – made it. Yep, just 48 lbs., that's with a Rifa light, two dimmable Dedos, four lighting stands, reflector, a small tripod, Sennheiser rifle mike, AJA IoExpress, power cables and what have you. 48 lbs. – two pounds under the 50 lbs. maximum. Pride.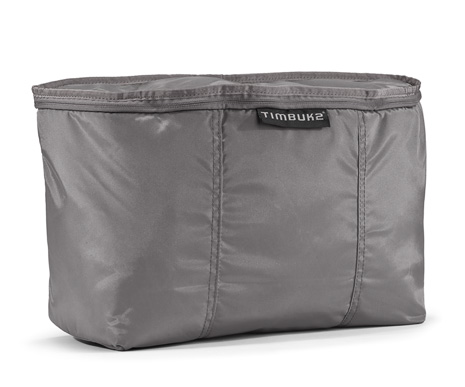 The 21" carry-on Shadow holds two Sony V1 cameras with extra batteries, tape stock, headphones and filters. All snuggled inside Snoop Camera Inserts from Timbuk2.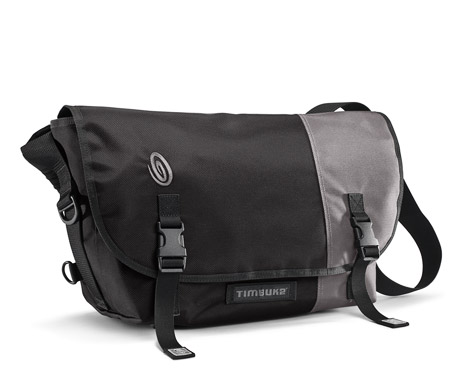 Over my shoulder is the Timbuk2 Camera Messenger (without its Snoop Insert). Unlike my retired camera cases, the bag holds my 15" MacBook Pro, two radio mikes, GoPro Hero, X-mini speaker, LED light and emergency Violet Crumble bar.

THE CASE OF THE CAUTIOUS CAMERAMAN; case – get it? Just in case you missed it.