What absolute garbage! Is this a piss-take?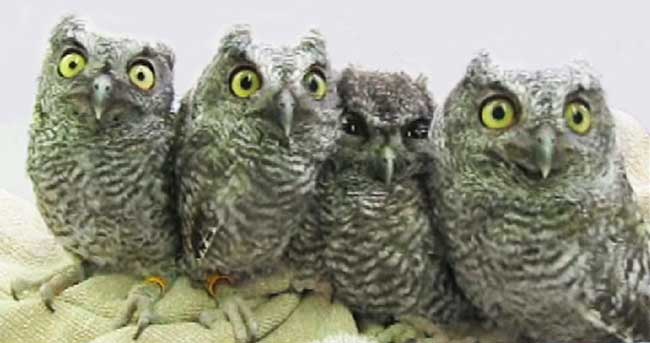 Alison's viral YouTube video
If I could afford it, I'd only make pro-bono videos. The "clients" are just so grateful. "I can't thank you enough for this!" You get free lunches, free tickets to their fund raising Gala. "Stand up Stefan, John and Tricia. These are our wonderful filmmakers!" Applause, cheers, the Gala audience goes wild. We're Super Stars.
After all the praise and thanks, I get a tax credit for making a donation.
MY CLIENT, SHE WROTE ME A LETTER
Remember Alison – Alison, from my local WildCare non-profit? A year ago, she was "THE GIRL WHO PLAYED WITH 9:16" in my February Prod. Diary.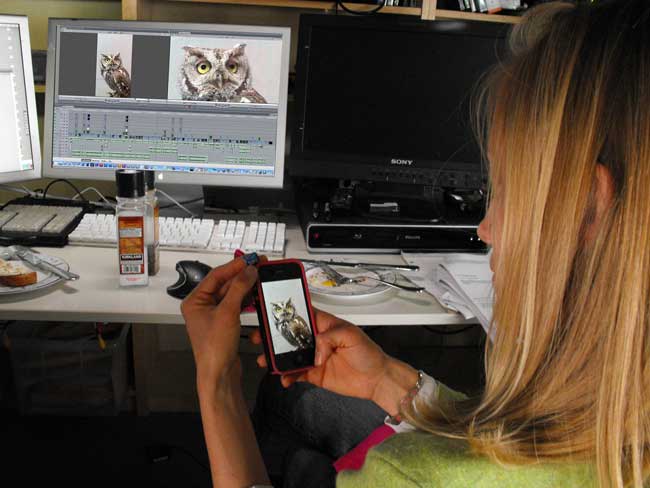 Alison wonders why she shot 9:16 portrait instead of wide screen landscape.
Last year, she made a YouTube video that went viral – 707,000 viewings and counting!
Now, it's Xmas. She writes me a letter:
Merry Christmas! Sending big warm hugs all around 🙂 Unfortunately I have some bad news: here's the word from on high, due to budget constraints etc. we have decided to recycle one of the previous videos instead of making a new one.
I am SO bummed!
Hi Alison,
Sh** happens – if there's anything I can do – like say knock up a free video – let me know…
My smooth talking sales pitch works. She falls for it. We're doing this year's video for free!
I'M COOL, SO FLAME ME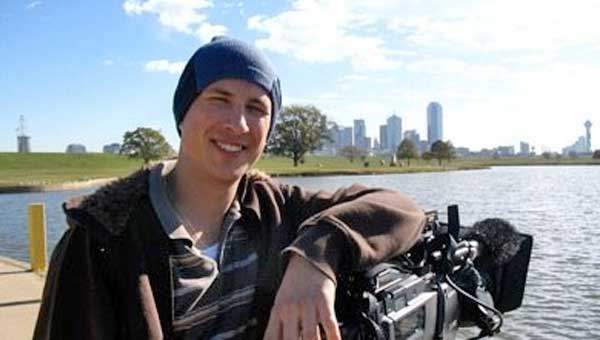 Starman and his $7,400 Pannie HPX370. He needs more work – even tried Craigslist.
A few months ago, I wrote HOW TO FIND WORK for DV.com. It was in response to a forlorn post by Starman. Here's the jist of my piece:
Starman, you need more and better contacts. Stop thinking of yourself as a cameraman; you're a media wrangler; you can do everything from Photoshop to WordPress Websites. Demonstrate how good you are – offer to do it for free. If you're good, paying work will follow.
It's my own M.O. – I've been doing free "get to know me" videos since way back when. Did I get flamed? You bet:
God what absolute garbage. Is this a piss-take? Charging nothing is what will destroy the business of the guy you are trying to help. How many freebies will turn into paying jobs? Bugger all.

What a stupid column! Yeah right! So, do all kinds of incredibly easy things – things anyone could do – and, do them all free! He's gonna be busy all right. LOL!

I think freebies are a waste of time now – the sort of client who will accept a freebie is the sort who will pay peanuts later.
BROADCAST MUSEUM FREEBIE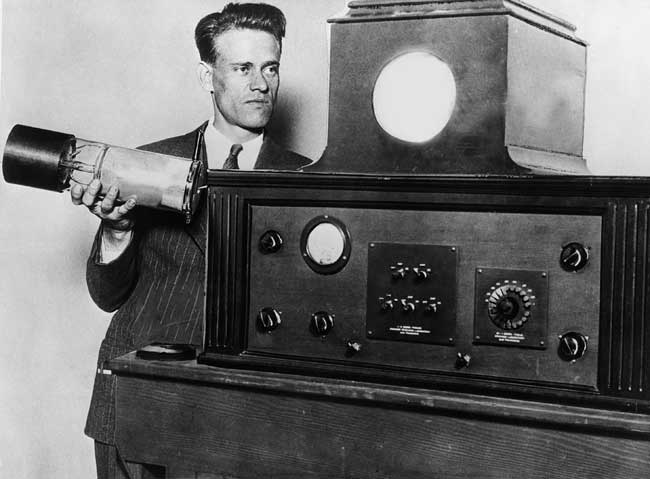 San Francisco television inventor, Philo Farnsworth wonders where the glass tube goes.
Ten years ago, I'm invited to a committee meeting. "How are we going to raise money for the museum?" I suggest making a video. I'll do it for free.

Freebie finished, it's shown at NATAS events and on local TV. That one pro-bono, has brought in paying, regular work and 100s of 1,000s of real, bankable dollars.
How many freebies will turn into paying jobs? Bugger all.

Wrong. I have the 1099s.