A Big, Badass Bird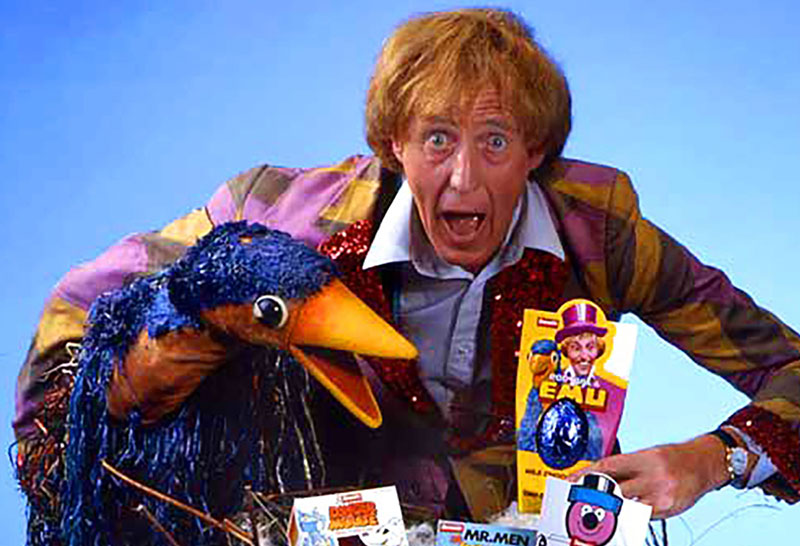 Every week for TCN9 I film the Caper Cops. It's a direct steal of the American Keystone Kops, but this is Sydney, Australia, in the late 1960s and who cares.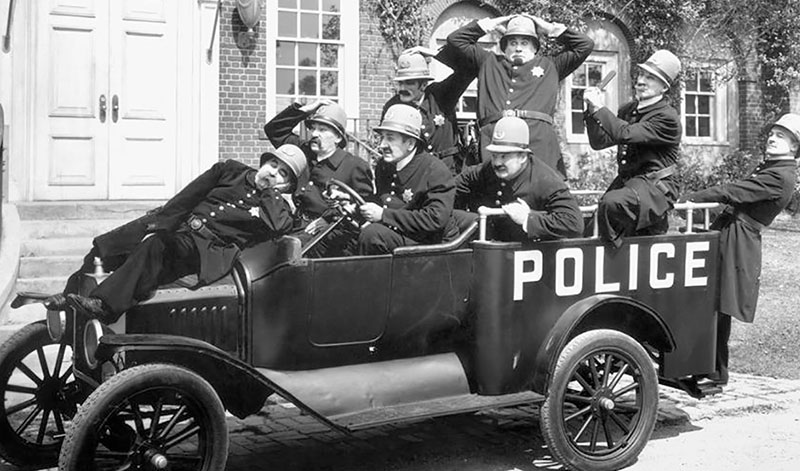 Rod Hull plays Constable Clot.
FROM RUSHTON WITH LOVE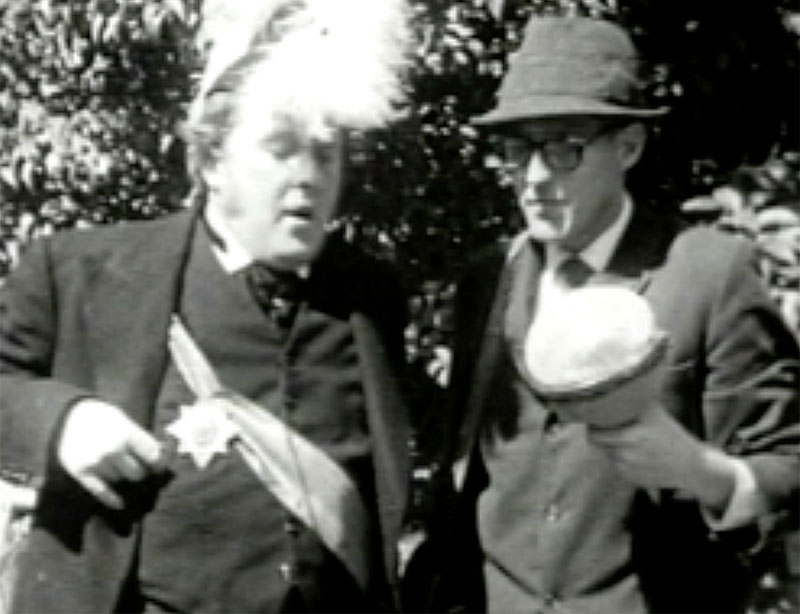 Will Rushton as the governor general interviewed by Rod Hull.
I'm asked to produce a 13-week comedy series with English actor Will Rushton.
Rod Hull begs me to cast him. "Please, Stefan, put me on the show. I'll do anything." As we are mates, he becomes a regular performer—every week for the whole season.
A BIRD IN A BOX
In 1969, Tricia and I move from Sydney to London. We're there for a couple of years when Rod unexpectedly turns up. He is excited to unpack what he has in his suitcase. It's an emu arm puppet—he'd stolen it from Channel 9 prop storage.
He puts it on and it becomes a living being. Emu is alive and attacking us, our plants, and finally Rod himself.
We collapse with laughter. Rod has just arrived in the UK. Can we help him find work?
"I know Ken Carter. He directs the Benny Hill show."
"Great. I'd love to write for Benny Hill!"
"But you have a star act with Emu. Why don't we make a pilot TV series together and split costs?"
ROD HULL AND EMU – EPOSODES 1-4
I own an Éclair 16mm camera and rent a second one. We clear out our living room and build a little set. Rod writes four short sketches.
I buy rolls of Kodak 16mm color stock. Bob, a cameraman friend of mine, shoots second camera and Tricia records the sound.
We have a screening. I invite Rolf Harris, a BBC personality. Everyone is in fits of laughter. Rolf says, "You must show this to my agent, Phyllis Rounce."
I phone and convince her to watch the film and give my friend Rod a chance.
A week later, to my surprise, I receive a very formal letter. Phyllis wants Rod to appear only on live television. I do not have permission to market the films.
I write back, listing my costs for producing the pilot. "Rod refuses to pay. There was no written contract." I reply, saying, "We are long-term friends. There is trust involved." I phone, write again. Nothing.
STIFFED BY A FRIEND
Skip forward 11 years to 1982. I am running Molinare, London's largest video facility. Rod is downstairs in my studio. When the red light goes off, I wander in.
"Rod, you still owe me for the pilot film that got you off the ground."
"Stefan, I want to pay you, I really do, but Emu won't let me. I hate the bloody bird. He's ruined my life."
BYE, BYE, BIRDIE
This story has no moral, this story has no end. Rod dies at 62, a bankrupt and broken man. Emu was his bird, but he done him wrong. I, too, hate that bloody bird.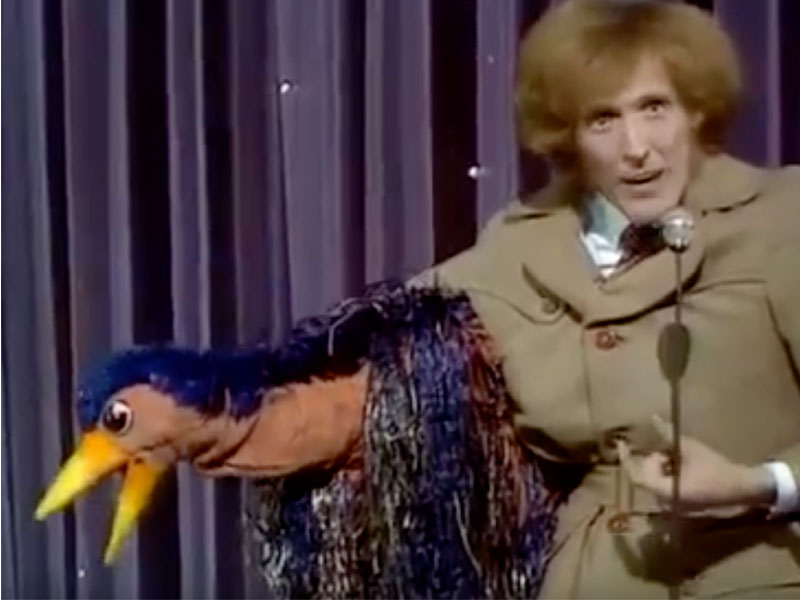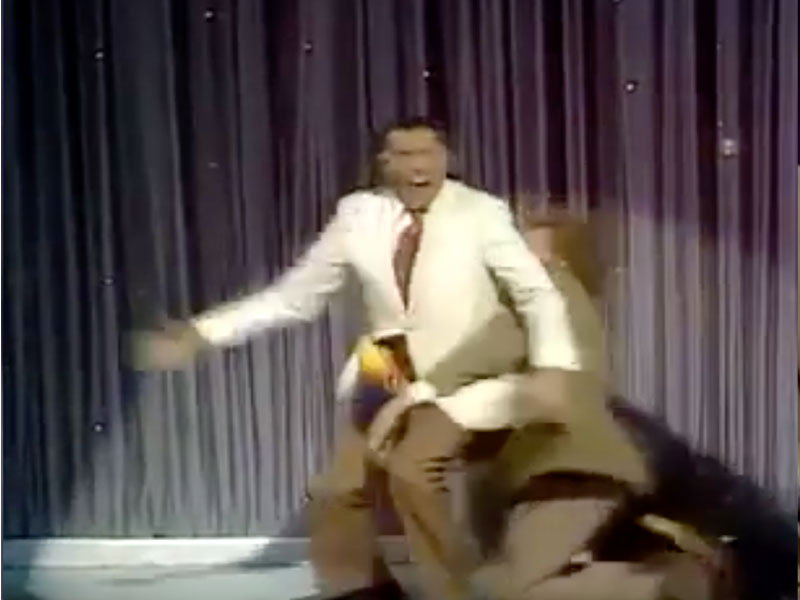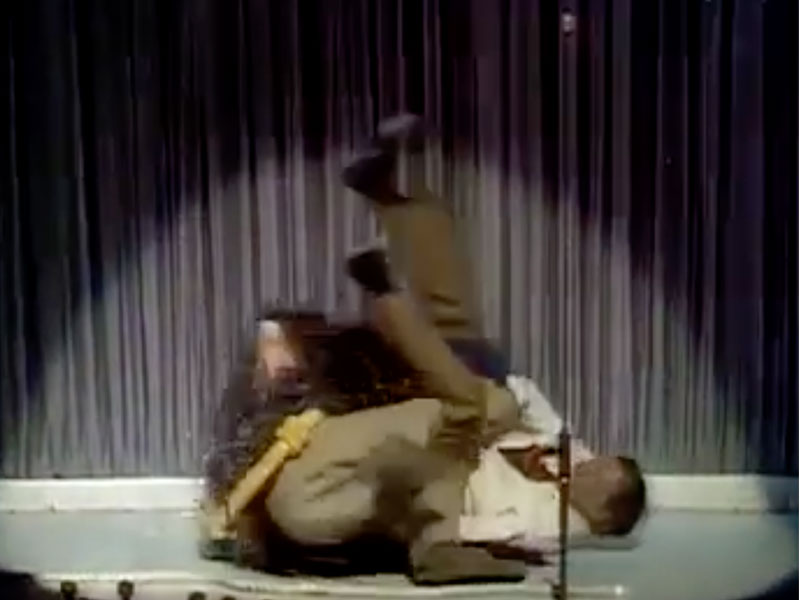 When you're an emu they let you do it. You can do anything. Grab them by the genitals.